Learn More About Purchasing a Certified Pre-Owned Porsche in Columbus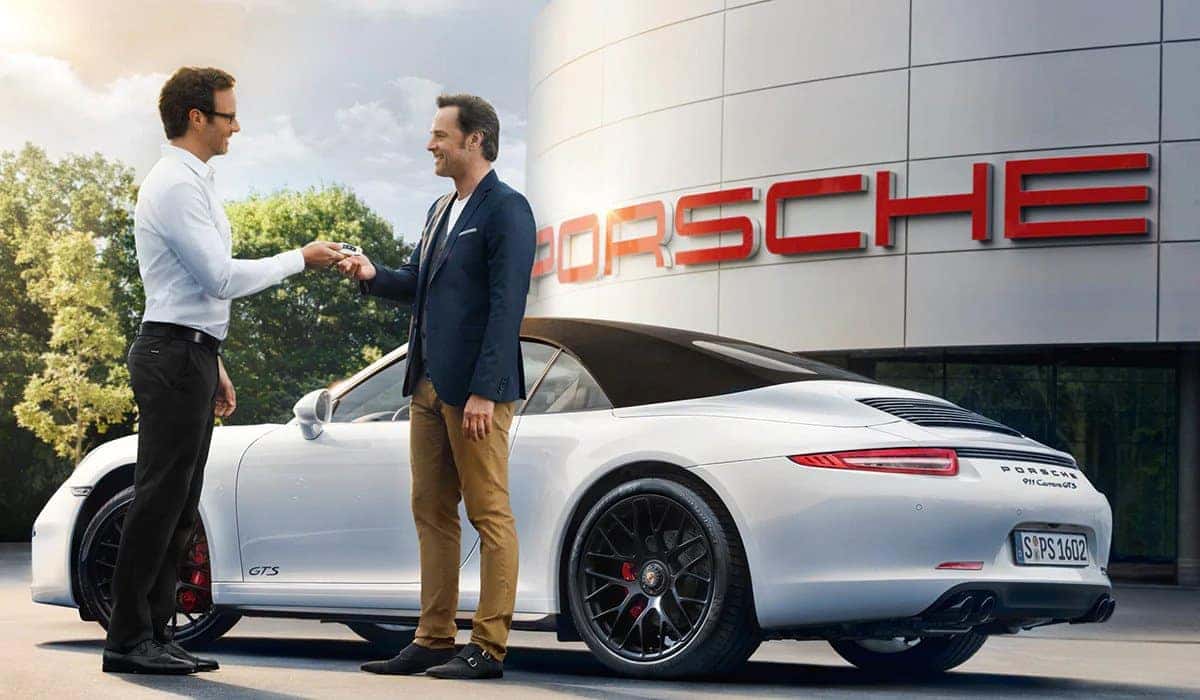 There's been a stigma attached to the idea of buying a used car for decades. Getting stuck with a lemon is a real fear and you never know what information the seller could be keeping from you. Did the vehicle have a recall you were unaware of or was it involved in a serious accident and suffered frame damage or something worse? The worst part is there's never a warranty to fall back on when problems arise and you're out an untold amount of money not to mention the vehicle you just purchased. This is why Porsche Columbus believes it's a great idea to check out our Certified Pre-Owned inventory.
Deciding to purchase a Certified Pre-Owned Porsche comes with a multitude of benefits. First of all, you can rest assured that the vehicle you're looking at has passed a multi-point inspection and gone through a solid reconditioning process to address any issues. Only then does that car or SUV earn the name Certified Pre-Owned. CPO vehicles are a smart purchase due to low interest financing, free maintenance, and added benefits such as roadside assistance. The Certified Pre-Owned Porsche inventory only features vehicles that have less than 124,000 miles and don't exceed 13 model years back. This means you're making a solid purchase of a vehicle you can trust that has already gone through the depreciation stage. The biggest advantage to buying a CPO from Porsche Columbus is the Porsche Approved Certified Pre-Owned Warranty program.
Learn More About Porsche Approved CPO Warranty
At Porsche Columbus, we offer a wide range of services and warranties but one of the most important is the Porsche Approved Certified Pre-Owned Warranty. This allows you the peace of mind to know that you're getting the most value from your pre-owned luxury car or SUV. Our limited warranty on CPO vehicles is comparable to a new car warranty. It's redeemable at any Porsche dealer in the United States and Canada, which means no worries if anything happens while traveling; you know you're protected. In fact, 100% of costs and labor for any covered parts are included and during the warranty period, you won't have to pay anything towards a deductible for any claim. We believe that knowing more about this amazing warranty will help you broaden your search and include Certified Pre-Owned Porsche cars and SUVs in your search for your newest luxury dream vehicle. Discovering that every CPO vehicle has gone through rigorous testing and met a stringent criteria means you can be confident in your purchase.
At Porsche Columbus, we understand that purchasing a car can be a stressful time and we strive to make the experience as enjoyable and stress-free as possible. Our friendly and knowledgeable team of Porsche experts is always here to talk to you about any concerns you may have about buying a new-to-you car or SUV. One of the best ways to alleviate the worry is to browse our vast inventory of Certified Pre-Owned vehicles and know they're covered by a warranty that we're proud to call Porsche Approved.
When you know more about the Porsche Approved Certified Pre-Owned options, you can broaden your search and find your dream car that much quicker. To earn the name Certified Pre-Owned, vehicles must meet a certain criteria to qualify for this exclusive limited warranty option. Any Porsche with less than 124,000 miles that is within this model year or the previous thirteen vehicle model years since the original service date is eligible for the Porsche Approved Limited Warranty. Certified Pre-Owned is a step above used and gives you the satisfaction of knowing you're covered just like you would be in a brand new Porsche. That's why our warranty has our name up front: Porsche Approved.
Porsche Approved Means:
The vehicle meets the Porsche preparation standards
Only Genuine Porsche parts have been used for maintaining the vehicle
All work has on the vehicle been performed by Porsche trained technicians
The certified vehicle has been inspected and is in full compliance with our 111-point checklist
2 Years / Unlimited Miles Warranty coverage after the expiration of the new vehicle limited warranty or from the date of sale if the new vehicle limited warranty has expired*
*Vehicles previously in service as a dealer demonstration or service loaner unit and has been in service for 6 months or has less than 10,000 miles on the odometer, a limited CPO inspection has been performed on this vehicle rather than the standard 111-point CPO inspection.