The Cayenne Sports Car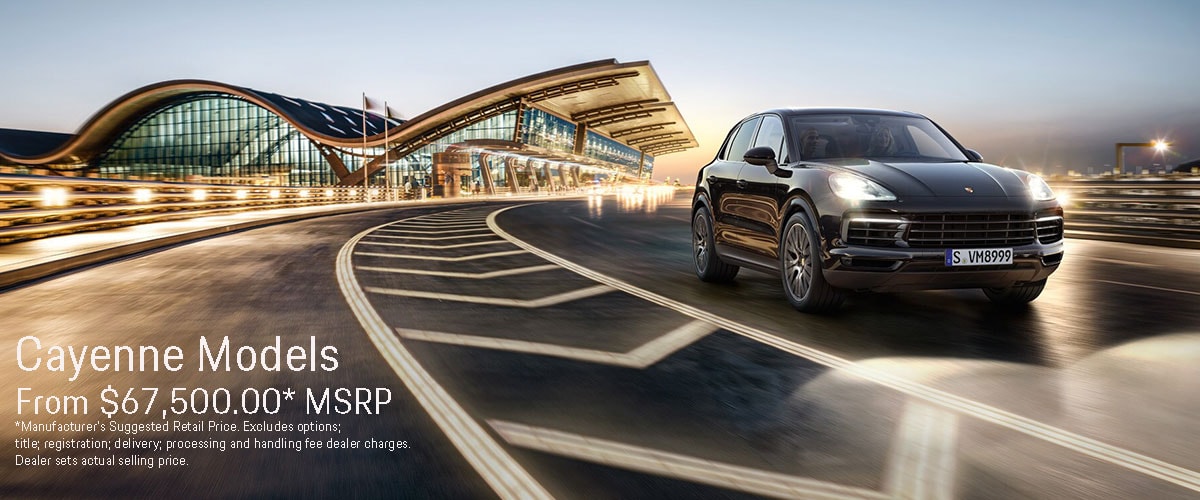 Diversify your Porsche experience while you indulge yourself in the genuine sports car experience. The Porsche Cayenne exudes outstanding digital connectivity, bringing the whole world to the versatility of your cockpit. Let the dynamic design and efficient turbocharged engines carry you down the road in luxurious style, while quality and cutting edge assistance systems provide exemplary comfort to passengers and drivers alike. Let the Cayenne introduce you to a life of luxury and adventure.
Cayenne Highlights
70 years of Porsche heritage surrounds you inside the Cayenne. With room for up to five, intoxicating power, and the latest in technology, you're in for an exhilarating driving experience you won't soon forget. When you're enjoying the Porsche Cayenne, you don't need an excuse to Sportscar Together.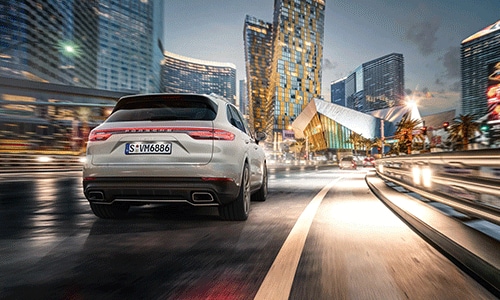 Design
Five access points allow you a full-circle view of everything just outside your sportscar. Let the Cayenne SUV carry you into the motorsports atmosphere and away from the everyday.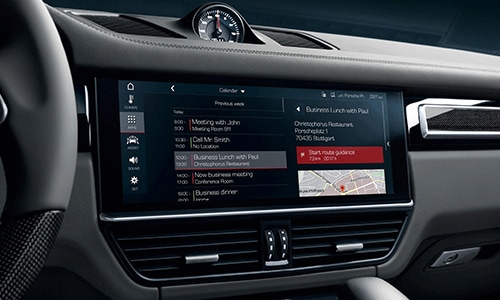 Porsche Connect
Get even more from your SUV. Porsche Connect includes music services and a Wifi hotspot integrated into your ride. Our exclusive data package is available from the Porsche Connect Store. Let the versatility of Porsche Connect speak for itself, from services, apps, and online features. Learn more online, including the availability information for your country and vehicle.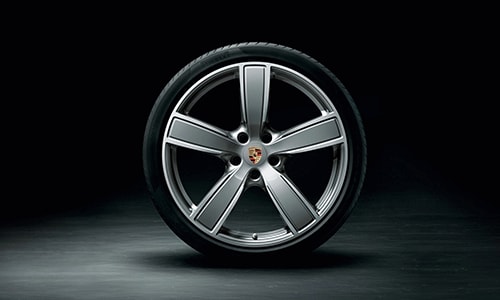 Performance
Experience the 8-speed Tiptronic S transmission design with Porsche Cayenne. Completely redeveloped from previous models, fuel consumption is reduced through a wide ratio spread of the gears. Enjoy the enhanced comfort and sporty performance.
---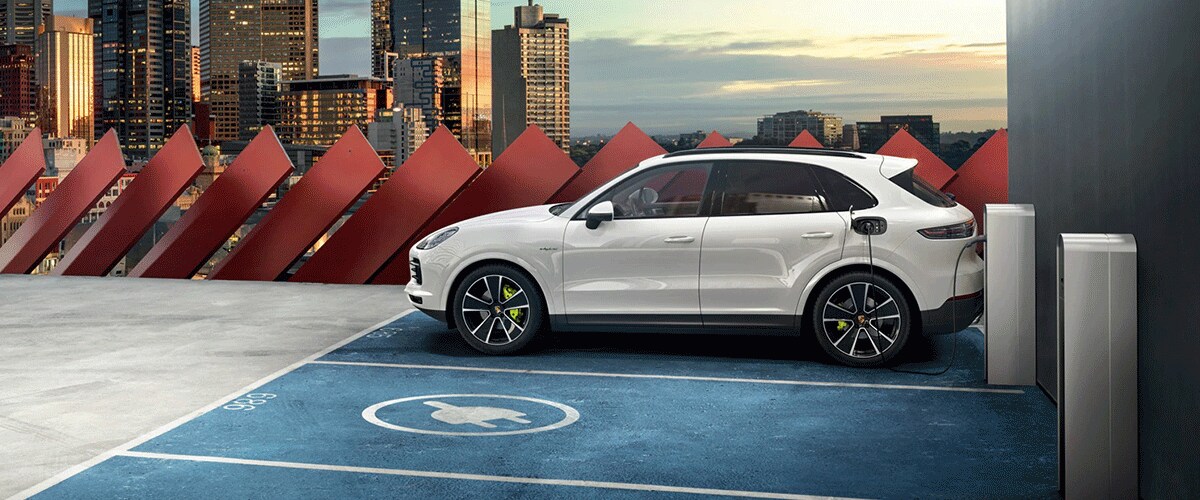 Porsche E-Performance. The Cayenne E-Hybrid.
As one of the first plug-in hybrids in its segment, the Cayenne E-Hybrid is a groundbreaker in terms of performance and the future. With an all-electric range of "13" you can ideally work an entire day throughout the city without tapping into the combustion engine, which has a top speed of 83 mph. Porsche E-Performance goes beyond just the vehicle. This mobility concept incorporates the entire infrastructure, including the optimally integrated vehicle charge port, intelligent charging options, and practical charging equipment. Use these key components both at home and on the road.
---
Request More Info