The Panamera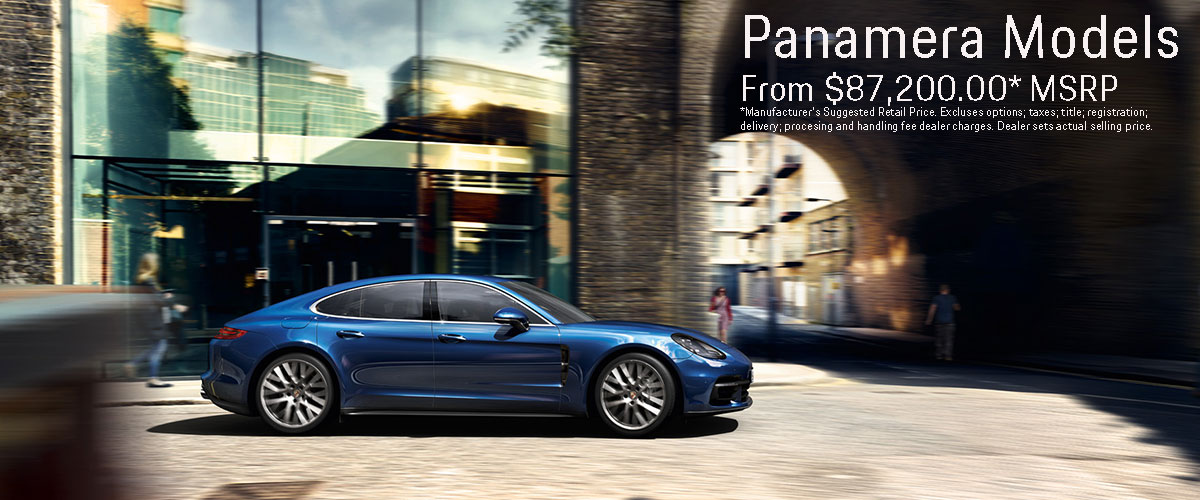 With the courage to perform and that telltale sporting spirit, the Porsche Panamera has revolutionized the sedan driving experience. Today that revolution continues. Cruise down the road in style in the Panamera, backed by the confidence of a new generation. A favorite of sporty drivers and their companions, you won't want to miss out. Learn more at Porsche Columbus.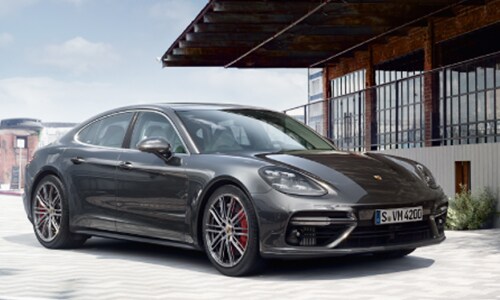 Design
Revel in the unique Porsche design highlighted in our new Panamera model. Step away from the traditional sedan look and into something with a sporty edge. The Panamera may not be a two-seater, but with the taut roof line and the harmonious and sleek contour, you'll forget you're even driving a sedan. With this sharpened sports car design, rounded transitions and powerful muscles, the new precision design is ready for anything.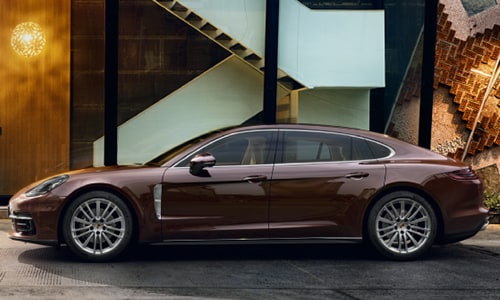 Performance
The Panamera 4S moves beyond its predecessor with a new, advanced engine. With a lighter, more compact  twin-turbo V6 engine and equipped with VarioCam Plus, the Panamera is a step above previous models. Porsche delivers greater efficiency and additional power by incorporating two turbochargers between the cylinder banks. This helps reduce the distance the exhaust stream travels to reach its respective turbo, and increases overall performance.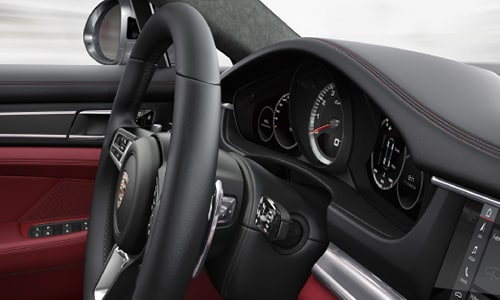 Control Concept
Welcome to the Porsche Advanced Cockpit. Here, everything you need is within easy reach. From our Direct Touch Control center console, featuring touch-sensitive buttons, to our 8-speed Porsche Doppelkupplung (PDK) compact gear selector located between the front and passenger buttons, you have access to all the Panamera key features. Our Porsche Connect feature aims to make daily life a breeze. Including intelligent services and apps, use Connect to enhance current vehicle functions. Have an optimal connection with your vehicle and worry less about the details, and more about your satisfaction. Experience the ultimate in connectivity inside the Porsche Panamera.
---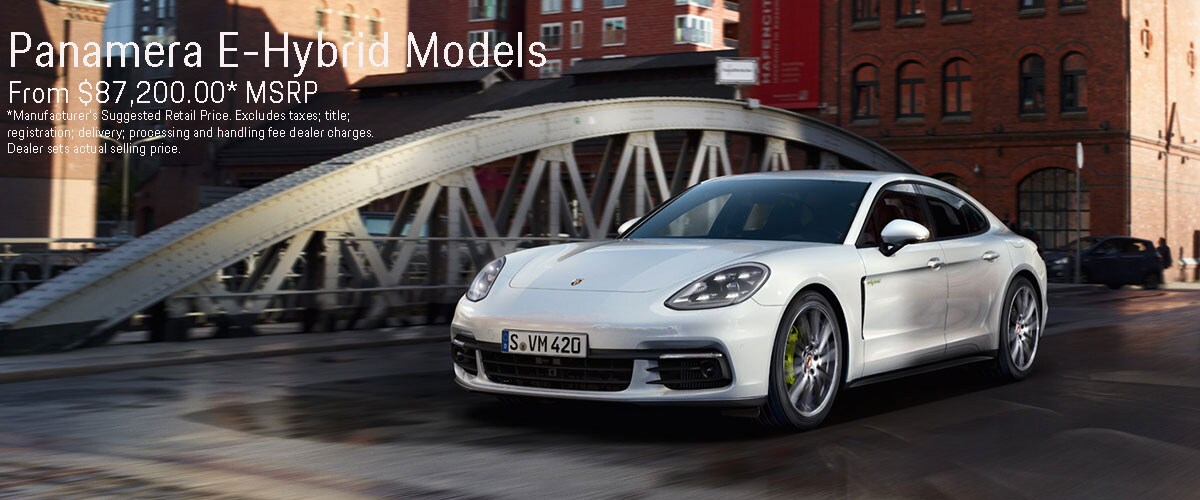 Kick your adrenaline into high gear with the Panamera E-Hybrid, with the performance power of a sports car and 462 hp. With acceleration capabilities of 0 to 60 MPH in 4.4 seconds and a top track speed of 172 MPH, you'll feel the rush. A 2.9-liter twin turbocharged V6 and electric motor keeps the Panamera in tip-top shape. As your speed increases, the combustion engine builds power and torque, and the maximum torque electric motor is immediately activated. This means the available high torque and elite responsiveness works over a wide range of rpm. Get your kicks in with the Panamera model and fall in love with that sports car feel.
For More Information on Panamera models, Contact Us Below.