Discover the New Porsche Panamera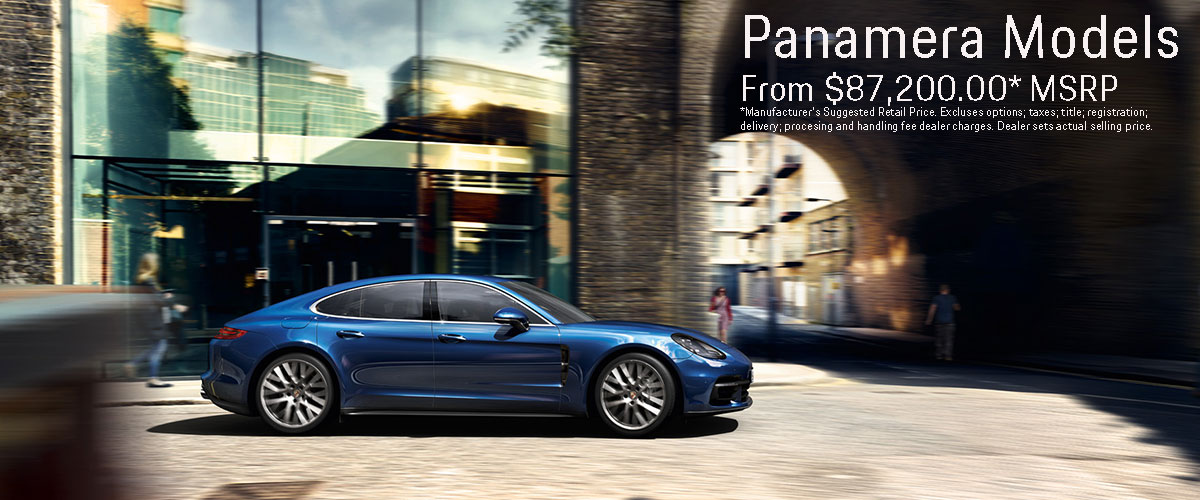 When Porsche came up with the idea of a four-door sports car, many thought it was an impossible dream but the new Panamera sedan proved them wrong. The Panamera concept is bold and visionary, taking everything that's exciting about Porsche and combining it with the reliability and comfort of a four-door sedan. This streamlined vehicle offers a newly tuned chassis and a new generation of 20" tires to make your driving experience all the more dynamic. The Panamera is a sports car that's engineered for everyday driving and will remind you how fun being on the road can truly be. To learn more, we invite you to stop by Porsche Columbus today.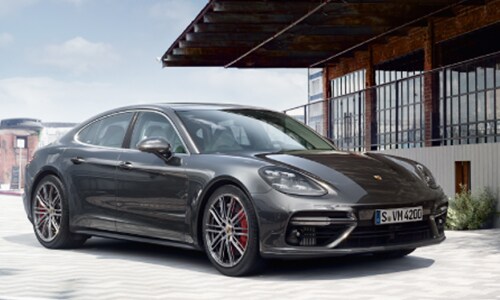 Design
Even with four doors, there's no mistaking the Porsche DNA that flows through the veins of the Panamera. Porsche engineers took the idea of a traditional sedan and infused it with a sporty edge. Once inside the Panamera, you'll forget you're driving a sedan, thanks to its aggressive roof line and sculpted contour. The standard panoramic roof system opens the cabin up for a more open and spacious feel and the adaptive two-way rear spoiler gives it a more athletic countenance. One look at the new Panamera tells you all you need to know about this exciting luxury sports sedan.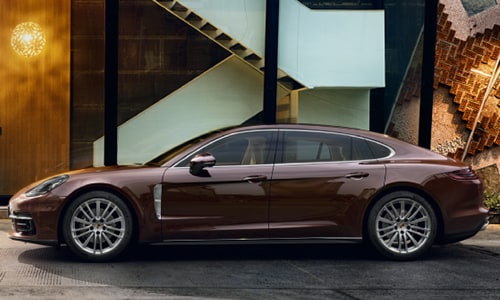 Performance
The base model of the Panamera offers a stunning 325 horsepower from the 2.9l twin-turbocharged V6 but there's still more potency to be had when you climb trim levels. The Panamera 4S generates a massive 443 horsepower while the Turbo S model makes a thundering 620 ponies. The Panamera also offers a greener alternative with E-Hybrid options. The base Panamera can hit 60 MPH from a dead stop in just 5.3 seconds while the Panamera 4S gets you there in a scant 4 seconds. No matter what type of performance you're looking for in your sedan, the new Porsche Panamera has your perfect match.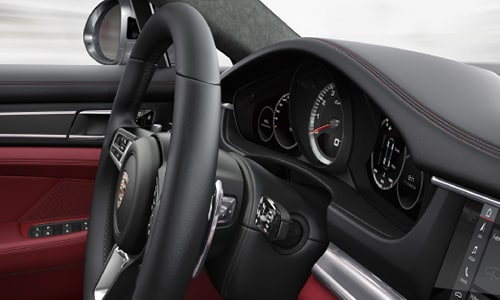 Control Concept
The new Panamera is proud to feature the Porsche Advanced Cockpit, bringing an innovative interaction to life between the driver and their vehicle. This system was engineered specifically to use in the Panamera and brings everything you need within easy reach. The center console features a full-HD display of the Porsche Communications Management System as well as giving you convenient access to the on-board computer, multifunction steering wheel, and the touch-sensitive Direct Touch Control. The Porsche Connect feature offers a wide range of networking options so you can access your favorite music app to make every drive more entertaining. When you're looking to stay connected with the outside world no matter where you travel, the new Porsche Panamera has everything you need.
.
---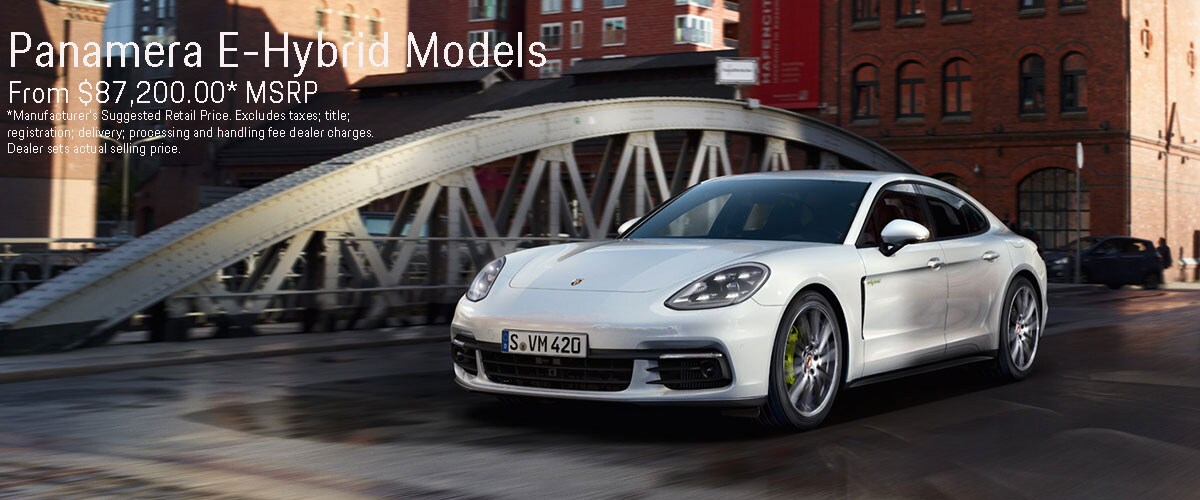 Go Green with the Porsche Panamera E-Hybrid Models
You can count on Porsche to deliver an E-Hybrid vehicle with adrenaline pumping power. The new Panamera 4 E-Hybrid combines a 2.9-liter twin turbocharged V6 engine and an electric motor that produces a stunning 455 combined horsepower. You don't have to sacrifice power when you choose an environmentally-friendly vehicle as the Panamera 4 E-Hybrid can accelerate from 0-60 MPH in just 4.2 seconds (with the spot chrono package) and has a top track speed of 174 MPH. If you're looking for a more potent powertrain, the Panamera 4S E-Hybrid offers a combined 552 horsepower and a top track speed of 185 MPH or you choose the peak of performance with the Panamera Turbo S E-Hybrid. This amazing machine churns out a monstrous 690 combined horsepower and is only 4 clicks away from a top track speed of 200 MPH. Go green and continue to feel the legendary Porsche power with the Panamera E-Hybrid models.
For More Information on Panamera models, Contact Us Below.