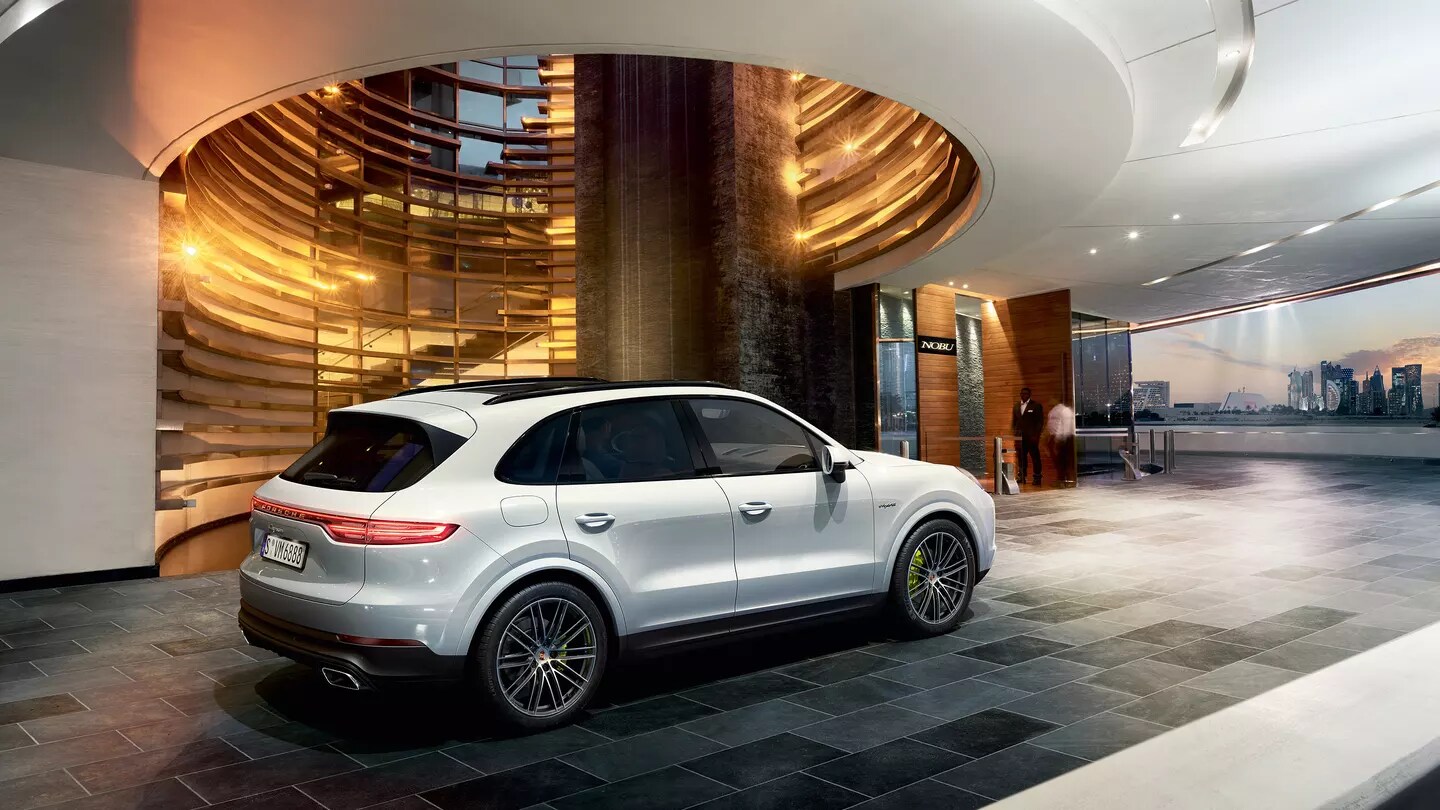 Many vehicles are focused on excelling in one particular area, which usually results in a bit of a lackluster performance in many of the other categories. However, when it comes to the Porsche Cayenne, the vehicle is designed using strategic influence from the many different vehicle categories, which results in a ride that is a little bit of everything and something that you are sure to love.
Sporty and Spacious
Looking in from the outside, you will notice a lot of the key qualities that are common in any Porsche vehicle. That signature sporty look is something that was maintained well with the Porsche Cayenne. However, the vehicle is different from many of the other Porsche models out there in one major way.
Instead of offering sufficient room for a couple of people, this model goes out of its way to make sure that it is able to seat up to five passengers at once. This means that you finally do not have to choose between getting a performance vehicle or a vehicle that is family-oriented.
Keeping You Focused on the Road
One of the worst things that you can be while driving is distracted. A distracted driver is much more likely to be involved in an accident, which is why the Cayenne works hard to keep your attention where it should be. It is able to do this thanks to its full-color head-up display.
This handy device is able to project a variety of vehicle information onto the windshield so that it is directly within your line of sight while making sure not to block your view of the road. This projected display is capable of relaying information regarding vehicle speed, directions, incoming call notifications, safety warnings, and much more. This gives you far fewer reasons for your eyes to ever leave the road, making you and everyone else in the vehicle much safer.
Experienced improved safety, performance, comfort, and much more by purchasing the Porsche Cayenne today.
Sales Hours
Monday

9:00AM-6:00PM

Tuesday

9:00AM-6:00PM

Wednesday

9:00AM-6:00PM

Thursday

9:00AM-6:00PM

Friday

9:00AM-6:00PM

Saturday

9:00AM-5:00PM

Sunday

Closed