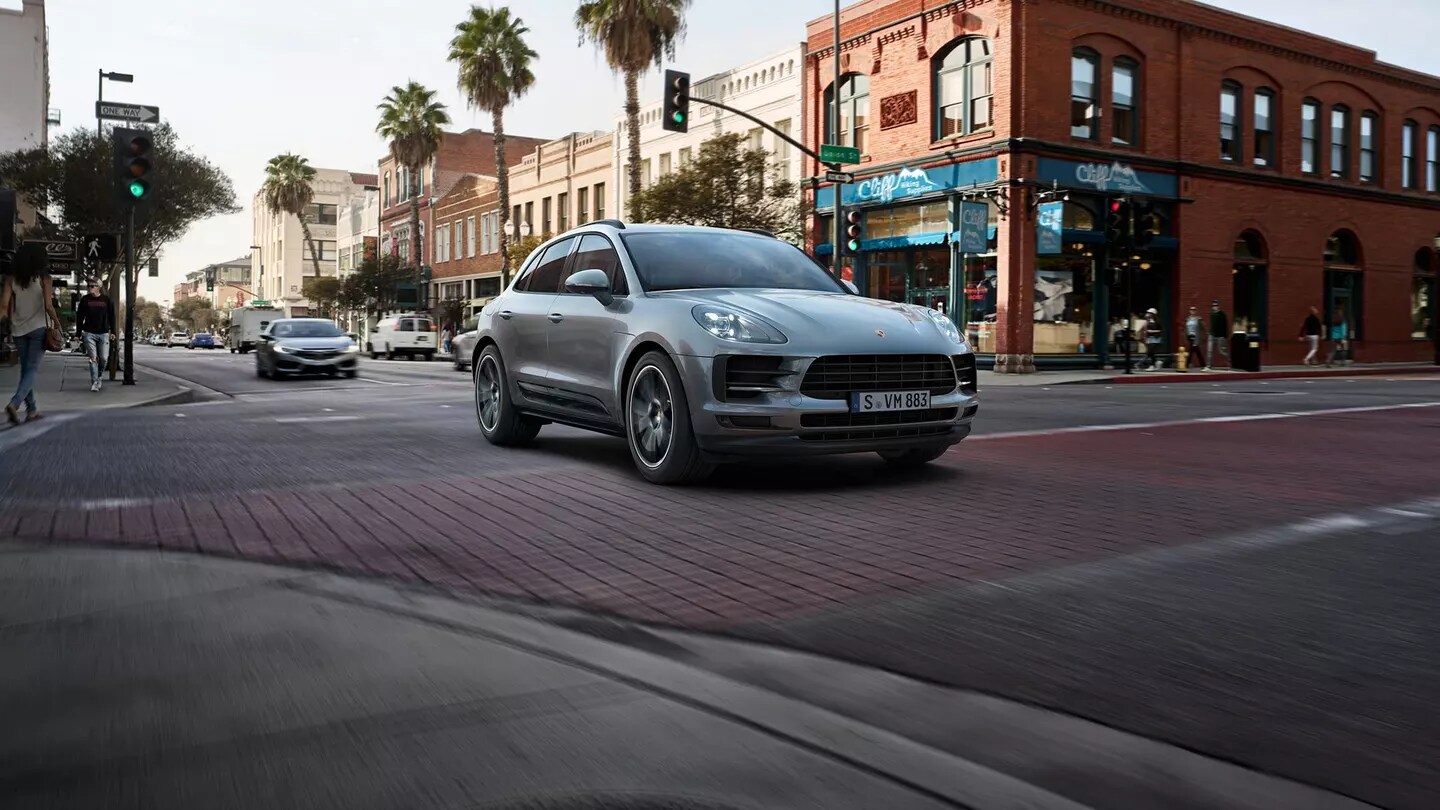 Sometimes, being different from everything else is the better choice. Nothing exemplifies this more than the Porsche Macan and its collection of unique features. Since the vehicle is unlike any other model out there, it is able to provide a drive that is superior in many ways to most other vehicles on the market.
Nighttime Beauty
Any vehicle can look good in broad daylight. However, it takes a special kind of model to be able to appear just as beautiful once the sun goes down. The Macan is able to do exactly this thanks to its impressive rear lighting system.
The new characteristic taillight strip combines with the four-point brake lights in order to create a luminous and beautiful back end of the vehicle that truly looks its best at night. So not only is it making sure the other drivers always see your vehicle, but it is also making sure that it looks as good as possible when they do notice it.
Intuitive Entertainment System
No one ever said that controlling a vehicle had to be difficult and the Macan makes sure that it never is by offering its large touchscreen display as part of its Porsche Communication Management system. Not only does this screen offer full-HD resolution images, but it also includes a personalized start screen. The redesigned menu layout allows you to more easily transition between the vehicles main functions.
Ultra-Smooth Ride
No one enjoys having to deal with a bumpy ride, which is why the Macan offers its available air suspension feature. This advanced system is able to make sure that the vehicle remains at a constant height at all times. So even if you are driving over some rough terrain, the vehicle will constantly adjust itself in order to try and minimize the number of bumps that you experience.
Provide yourself with a one-of-a-kind drive by purchasing the Porsche Macan today
Sales Hours
Monday

9:00AM-6:00PM

Tuesday

9:00AM-6:00PM

Wednesday

9:00AM-6:00PM

Thursday

9:00AM-6:00PM

Friday

9:00AM-6:00PM

Saturday

9:00AM-5:00PM

Sunday

Closed