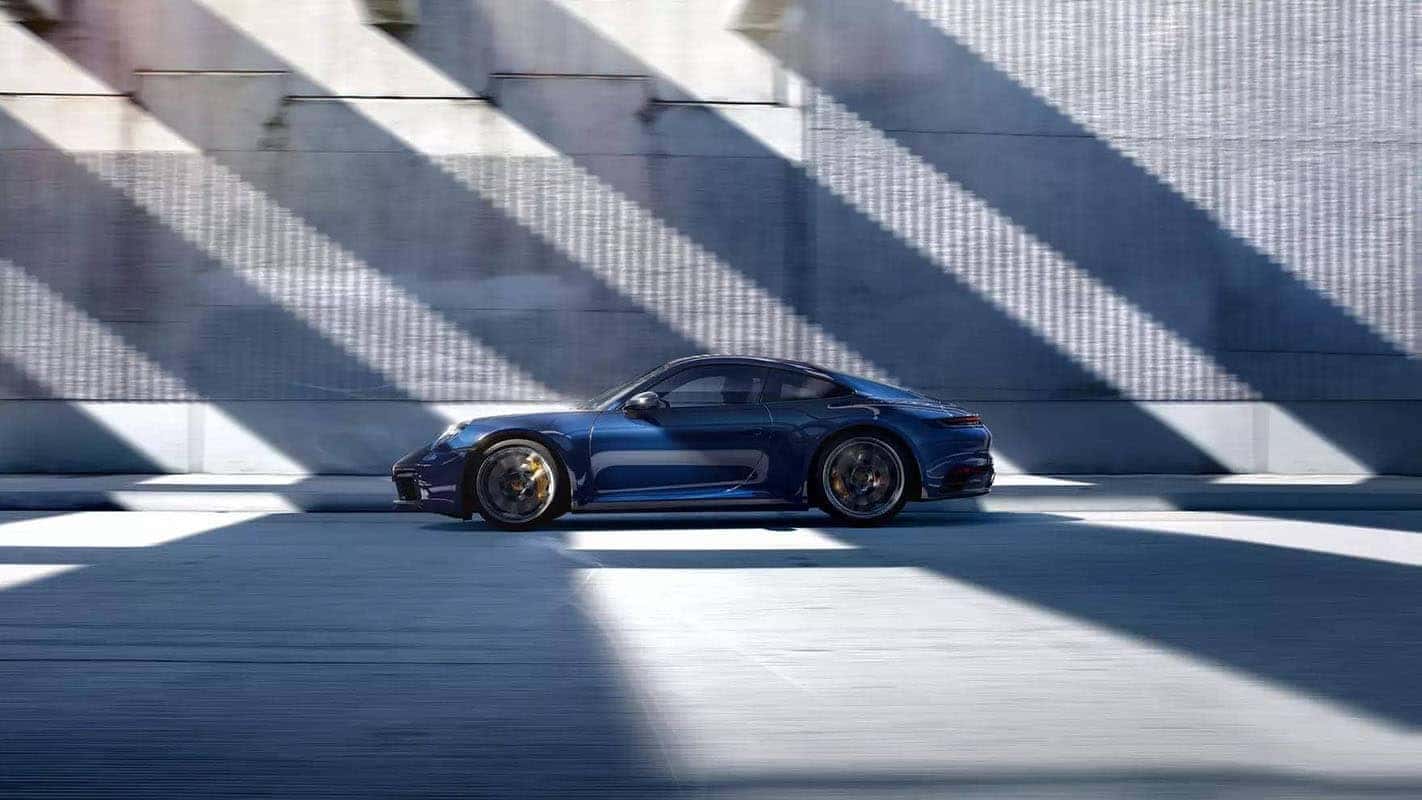 The Porsche crest is more than just a logo; it's a symbol of excellence that transcends generations. With a history rooted in engineering innovation and a dedication to performance, Porsche has consistently delivered vehicles that combine luxury and power. Whether you're drawn to the classic design of the 911, the versatility of the Cayenne, the sporty spirit of the Panamera, or the electric excitement of the Taycan, there's a Porsche model that perfectly complements your lifestyle and preferences. At Porsche Columbus, we're committed to helping you find the ideal Porsche that not only reflects your taste but also satisfies your desire for driving exhilaration. Each Porsche model embodies the brand's core values of precision, craftsmanship, and performance, ensuring that when you drive a Porsche, you experience the pinnacle of automotive engineering.
The commitment that Porsche has to crafting high-performance vehicles with a racing heritage is a tradition that remains vibrant today. The iconic 718 series, initially developed for the demanding world of Formula One racing, now graces models like the Cayman, Boxster, and Spyder, delivering an adrenaline-pumping experience that leaves you in awe of their sheer power and agility. Then there's the legendary 911 series, boasting a rear-engine design and turbocharged prowess, setting the standard for automotive performance. If you're in search of a sports car that goes beyond the mundane daily commute, the 718 and 911 models offer a gateway to an automotive paradise. For those who desire the renowned luxury and power of Porsche with an added touch of refinement, the Panamera sedan exemplifies how four doors can harmoniously coexist with being the fastest car on the road. Blending spacious comfort for four occupants with sleek hatchback styling, the Panamera represents the sophisticated, mature sibling of the 911. And for those seeking a harmonious fusion of luxury, power, and versatility, the Macan and Cayenne SUVs embody the essence of Porsche while catering to larger families. These opulent SUVs embody the iconic Porsche DNA, delivering top-tier performance complemented by the latest in comfort and technology.
As electric and plug-in hybrid vehicles continue to gain popularity, Porsche stands at the forefront of luxury EV technology. The remarkable Taycan sedan, an all-electric masterpiece, delivers a serene and seamless driving experience, breathtaking performance, and an impressive range. Meanwhile, the Cayenne SUV offers a plug-in hybrid model, catering to environmentally conscious drivers who desire a vehicle with a larger footprint than the Taycan. These exceptional vehicles are all available at Porsche Columbus. Whether you prefer to explore our online inventory or pay a visit to our dealership at 409 N. Hamilton Road, you'll have the opportunity for an unforgettable test drive. Our dedicated team is always ready to assist you in finding the Porsche of your dreams.