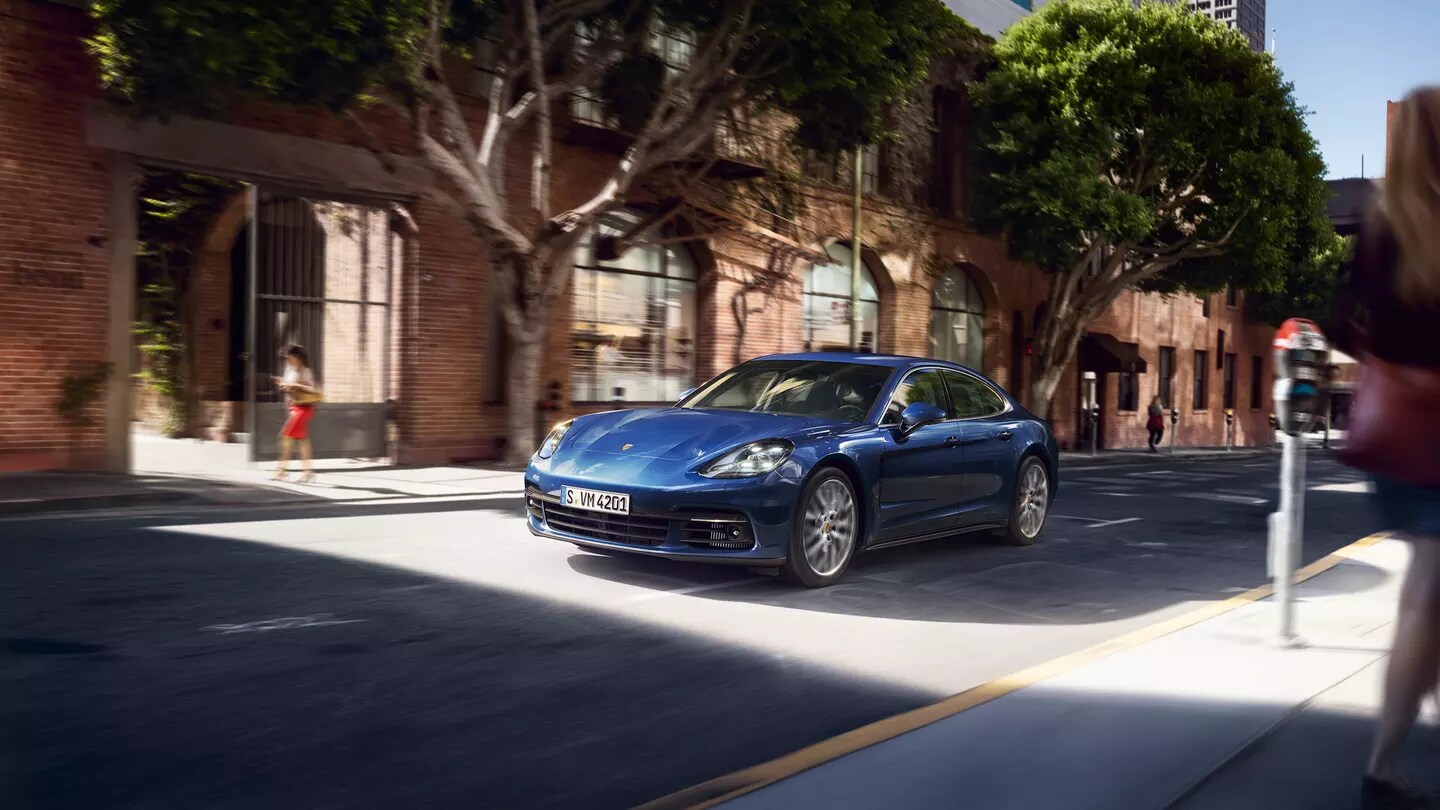 Rather than having a vehicle that just delivers on one area, you should be able to own a vehicle that provides every feature that you will need to create an incredible drive each and every time. Luckily, this is exactly what you are able to get with the Porsche Panamera thanks to its many wonderful interior and exterior features.
Dazzling During the Day
Most vehicles only become truly bright and dazzling at night when they can turn on their nighttime lighting. However, you don't have to wait for the sun to go down in order to impress others with the Panamera. With the help of the LED headlights with four-spot daytime running lights, you are able to dazzle others both day and night.
Plenty of Screens
When you own an older vehicle, there is usually only one digital screen through the entire vehicle, which is the small entertainment screen. But when you get into the Panamera, you will immediately notice that it provides you with far more than just one.
In fact, depending on which optional features you choose, you could have access to a large high-resolution touchscreen entertainment system, rear passenger digital touchscreen, and two separate high-resolution instrument cluster screens to help display your vital vehicle information as well as navigation and even more.
Better Views on All Sides
Whether you are sitting in the driver's seat or not, the Panamera makes sure to include spacious windows for you to look out of. But there is one window in particular that offers better views than any other in the vehicle. This is the panoramic sunroof that uses large tinted glass panels to create unprecedented views for everyone in the vehicle and allows a massive amount of sunlight to enter the interior in order to make it more cheerful and airy.
Start experiencing the drive that you have always dreamed of by purchasing the Porsche Panamera today.
Sales Hours
Monday

9:00AM-6:00PM

Tuesday

9:00AM-6:00PM

Wednesday

9:00AM-6:00PM

Thursday

9:00AM-6:00PM

Friday

9:00AM-6:00PM

Saturday

9:00AM-5:00PM

Sunday

Closed