2016 Porsche 911 Introduction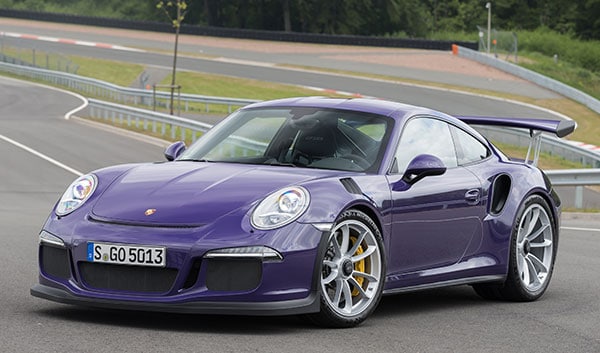 The Porsche 911 is unique, preserving its lineage while leading the pack, for decades. Its shape is iconic, recognized by billions of people around the world.
There are six levels of performance, from the base Carrera through the Turbo S to the GT3. Each has its own looks and feel. There is a Targa-top model, as well as a convertible Cabriolet.
The 2016 Porsche 911 isn't changed, because an extensive freshening is coming for 2017. However, there is a new model, the GT3 RS, a street-legal race car, built so the actual racecar, which has its own global series, can be homologated.
One of the best sports car to drive on a race track, the 2016 Porsche 911 GT3 RS is stripped to the bone to save weight, with magnesium roof, carbon-fiber hood and trunk lid, carbon-fiber seats and a rollcage. Because of that cage, it's only 22 pounds lighter than the GT3, with a curb weight of 3130 pounds. It uses a 4.0-liter flat-six engine making 500 horsepower and 338 pound-feet of torque, not turbocharged, mated to a racing dual-clutch seven-speed transmission. It will hit 60 mph in 3.1 seconds, 124 mph in 10.9 seconds, and more than 200 mph.
The 911 lineup starts with the Carrera, which uses a direct-injected 350-horsepower flat-six 3.4-liter engine, the S models gets a 3.8-liter with 400 hp, the GTS gets 430 hp, and the GT3 gets 475. All are rear-wheel drive.
Then the turbochargers are bolted on, and the 911 Turbo makes 520 hp and Turbo S 560 hp; both are all-wheel drive.
The transmission will be a 7-speed manual or seven-speed paddle-shifting twin-clutch.
Neither the National Highway Traffic Safety Administration (NHTSA) nor the Insurance Institute for Highway Safety (IIHS) has crash-tested the 911, although too many too-fast drivers have. It's not a car to take lightly.